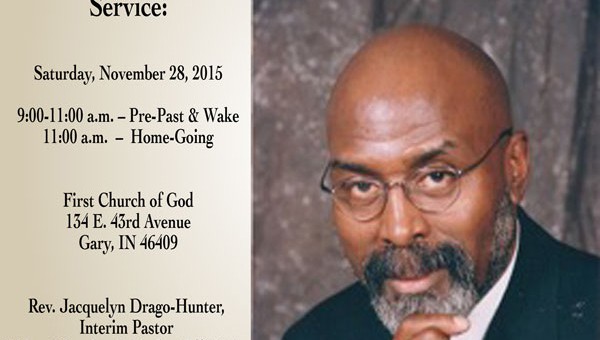 Home-going Celebration for Pastor McClure 25 Nov 2015
We regret to inform you of the passing of our beloved Pastor, Rev. Dr. Robert McClure, Jr.
Service:
Saturday, November 28, 2015
9:00-11:00 a.m. – Pre-Past & Wake
11:00 a.m. – Home-Going
First Church of God 134 E. 43rd Avenue Gary, IN 46409
Rev. Jacquelyn Drago-Hunter, Interim Pastor
Bishop Timothy J. Clarke, Officiating
Interment Service: 11:00 a.m. (Sharp)
Monday, November 30, 2015
Abraham Lincoln National
20953 W. Hoff Rd.
Elwood IL 60421
11/25/2015 12:00:00 AM