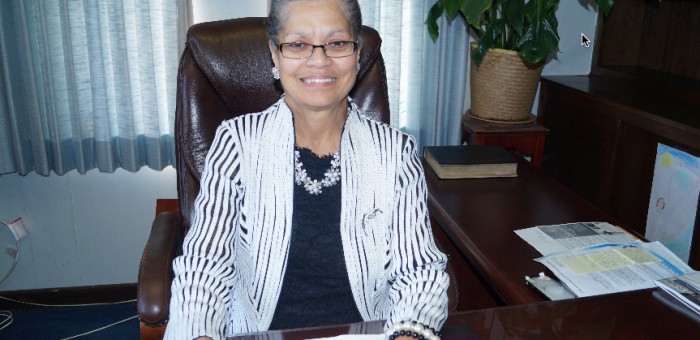 Weekly Bread January 17, 2016
From the Desk of Interim Pastor Jacquelyn Drago-Hunter
TAKE CHARGE, PREPARE AND CONQUER
Joshua 1:10-11 "Then Joshua commanded the officers of the people, saying, pass through the host and command the people saying, prepare you victuals; for within three days ye shall PASS OVER THIS Jordan, to go in to possess the land which the LORD your God giveth you to possess it. All too often we allow the situation and circumstance of everyday life to take charge of our emotions, our actions and our reactions. This is the year to "TAKE IT ALL BACK". This means we must take action, but action without a plan leads to defeat! Therefore we must RENEW, REFOCUS, RECEIVE, RESTORE.
In order to take charge we must renew our relation with Christ. In Psalm 51:10 David states "create in me a clean heart, O God; and RENEW a right spirit within me". We must acknowledge that we often take the goodness and mercy of God for granted; we can become harden and insensitive to situations and people. Our spirits become tainted with judgment and self-righteousness. Therefore we, request a new heart, and a renewed spirit. Remove the stony and judgmental heart within us and clean our spirit. This calls for prayer, fasting and "reading the word.
We must refocus on the love of God, his tender mercies to us and his plan for our lives. We must take our eyes off carnal situations and look to the substance (Faith) of things hoped for the evidence NOT SEEN! Refocus prepares us for battle. Refocus , through reading of the word and prayer allows us to "suit-up" in the word; putting on the whole amour that we may stand against the devil… and not simply stand, but stand with power and knowledge that we have already won!!!
We are now prepared to conquer, knowing the battle is not ours it's the Lords; knowing nothing can separate us from the love of God… and we can stand on the promises of Christ our King! AND CONQUER ANYTHING !
2016… MARCH… TAKE CHARGE BY RENEWING OUR SPIRIT, PREPARE BY REFOCUSING ON THE WORD OF GOD, AND CONQUER THROUGH THE SHED BLOOD OF OUR LORD AND SAVIOR JESUS THE CHRIST. THAT'S PROSPERITY!
1/17/2016 12:00:00 AM